Setting the Stage in The Big Apple
October's cool New York City breeze witnessed the confluence of Magento aficionados. Nestled in the heart of the city, the New World stage off-broadway theater came alive on 10th and 11th October 2023 with the electric vibe of Meet Magento NYC.
Kickstarting with the Pre-Party
Before the main event even began, the tone was set with a pre-party on Monday evening, giving everyone a chance to mingle and set the mood for the impending conference. There was a great turnout and this was the first time many of the Mage-OS board and contributors met in person, which was a great moment. A big thank you to ShipperHQ for sponsoring/hosting and crafting such a welcoming and energetic start to our week.
Mage-OS Booth: The Epicenter of Activity
Tuesday saw the venue buzzing with enthusiasts. The Mage-OS booth emerged as a popular spot, thanks to Ryan Hoerr's commendable management. It was heartening to see notable Mage-OS stalwarts like David Lambauer, Damien Retzinger, Anton Kril, Jakub Winkler, and John Hughes rally around, amplifying the energy.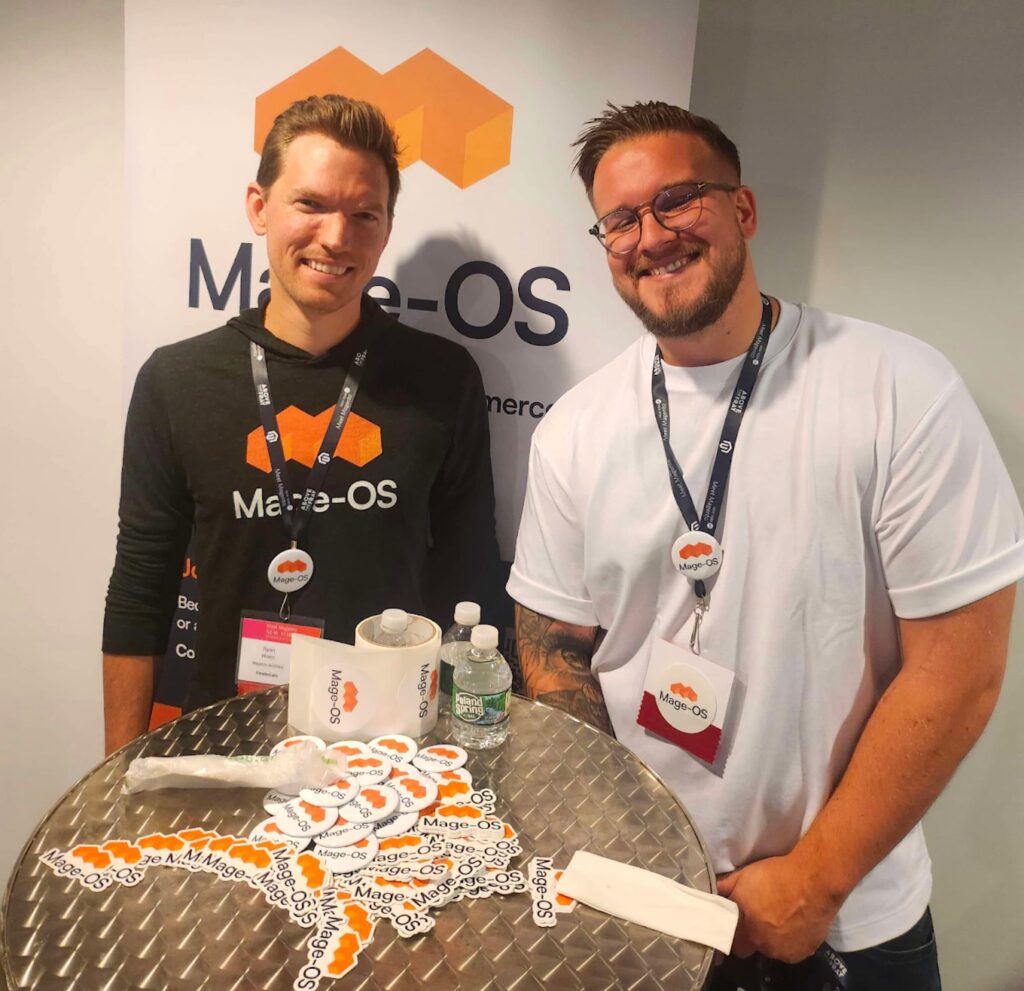 Innovating Magento: Damien's Revelation
The afternoon sessions commenced with one of our longest-serving and most active technical contributors, Damien Ratzinger, who gave an enlightening and in-depth talk on NX. The promise? Making Magento a whopping 1000x faster. An interesting note: this groundbreaking tech is currently the pride of Mage-OS and is regularly discussed in our weekly technical meetings, with contributions ongoing (and more welcome!)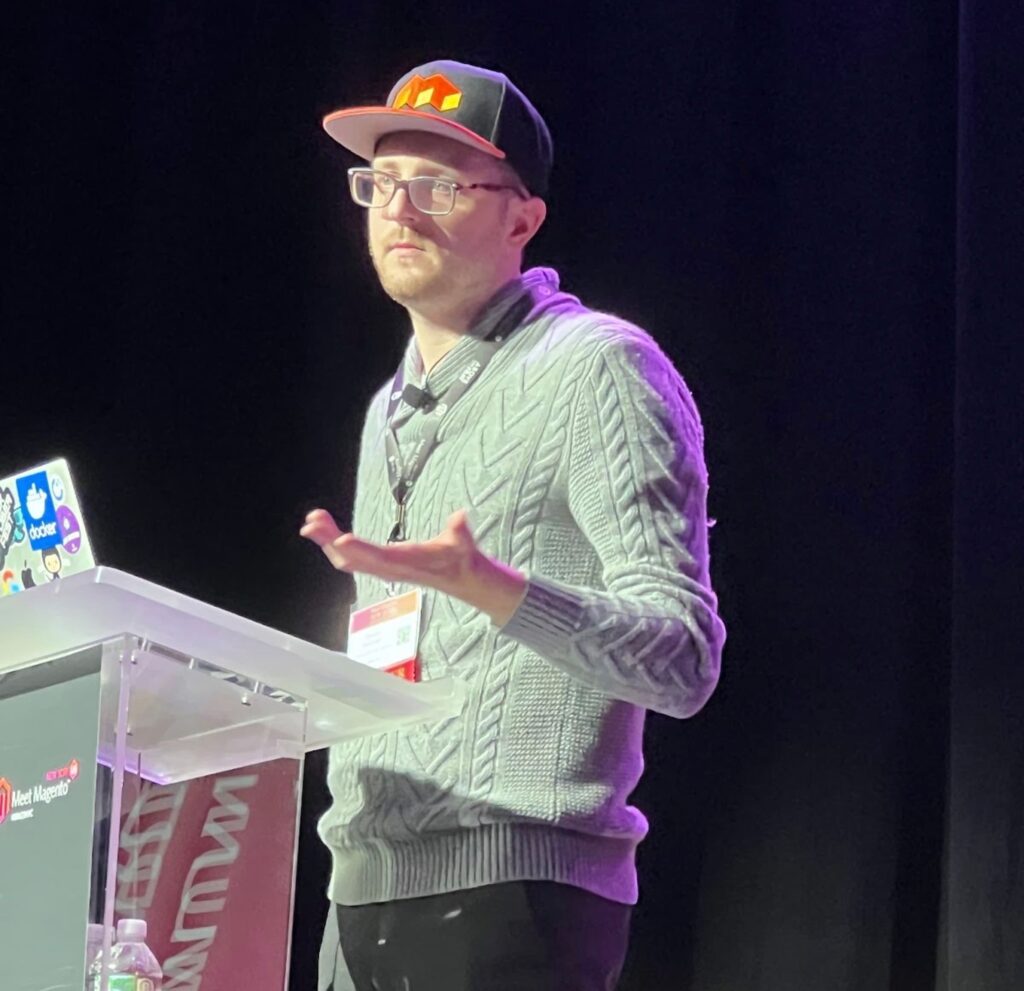 AI & Devdocs: David's Journey
David Lambauer later took center stage, narrating his compelling journey to create the Mage-OS DevDocs. The awe-inspiring aspect? A massive 70,000 words, crafted with a sprinkle of AI magic. But it wasn't just about quantity. The revamped devdocs are meticulously designed with newcomers in mind, emphasizing developer friendliness. Enhanced with Algolia doc search, finding information has never been more seamless. And the best part? Contributing to the DevDocs is now as effortless as clicking a single button.
Blazing Fast Catalog Performance: Ivan's Mission
Yet another long-term Mage-OS tech contributor and one of the original Magento core developers, Ivan Chepurnyi, also focused on performance. This time in relation to catalog data processing and streaming optimization, showing how his solution can reduce data indexation times from multiple hours to a few seconds!
Mage-OS & Magento Association: A Symbiotic Dialogue
The day reached its zenith with a fireside (panel) chat about the current state of the Magento ecosystem and the synergy between Mage-OS and the Magento Association. Kudos to our Board Member Ryan Hoerr for representing Mage-OS. Not to forget, Matthias Schreiber, Executive Director at the Magento Association, who painted a promising picture of the association's future too.
There were also many burning (and some controversial) questions submitted from the audience (and farther afield) that weren't answered on the day due to time constraints. However, we felt these were important to respond to, which is why we spent time collectively reviewing these questions, which culminated in us recently publishing a follow up article to outline our responses.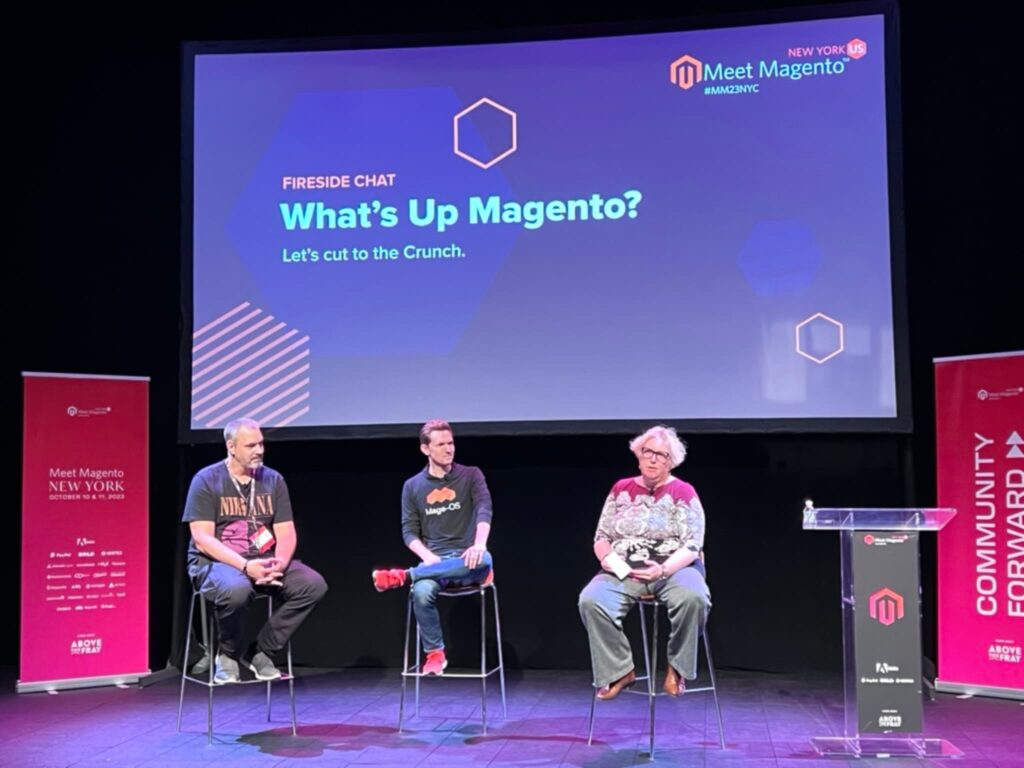 An Evening of Camaraderie
While there was no official post-conference celebration on the evening of the first night, the spirit of community was too strong. Attendees formed spontaneous groups, cherishing the NYC culinary scene and forging connections over delightful dinners and engaging debate.
The Chronicles of Mage-OS
Diving straight into Wednesday, the day was enriched with informative sessions. The standout was undoubtedly our Board Member John Hughes enlightening the audience on the essence of Mage-OS. From its humble beginnings, the current achievements (such as our initial Mage-Os Distribution release and recent membership rollout), to a future shimmering with promise – the narrative was both engaging and insightful.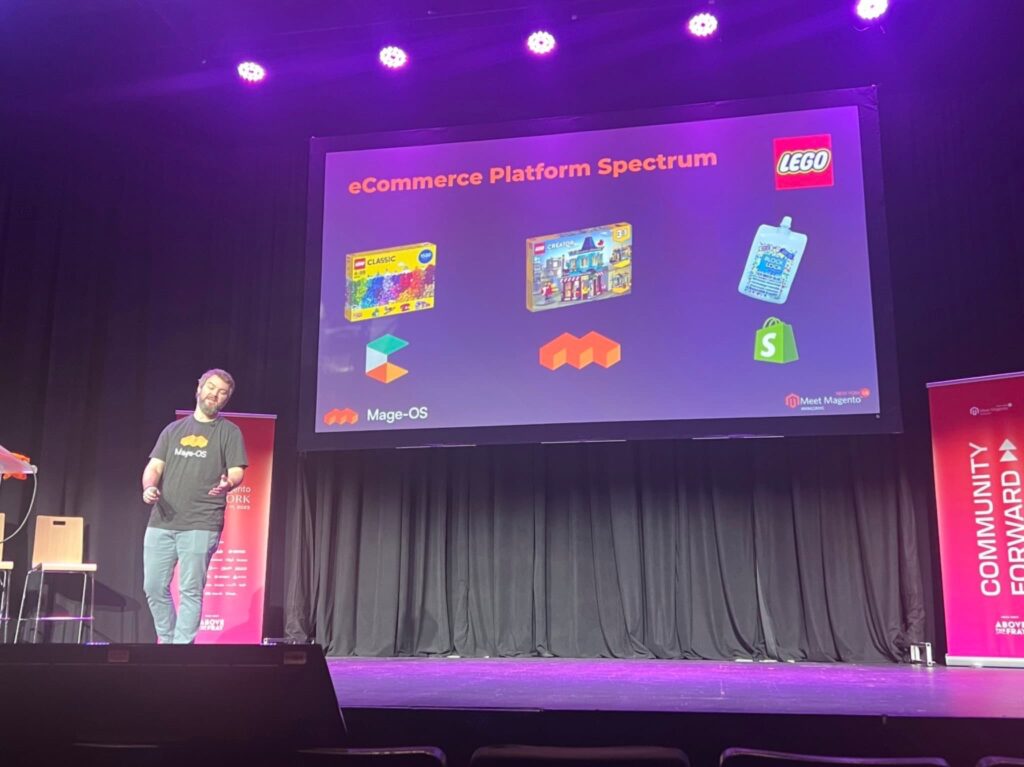 Bowling & Bonding: An After-Party to Remember
As day turned to evening, the ambiance shifted from formal to fun. Attendees were treated to an after-party with a twist – a bowling alley setting. Not just pins and balls; there was a delectable spread to satiate the foodies. But the night was young, and the energy unyielding.
Midnight Tales at The Perfect Pint
Post bowling, many ventured to The Perfect Pint, a charming pub that would be a recurring locale. Here, amidst clinks of glasses and hearty laughter, conversations flowed seamlessly, stretching till 3 am. Tales were exchanged, memories forged, and Magento stories shared under the dim lights of the pub.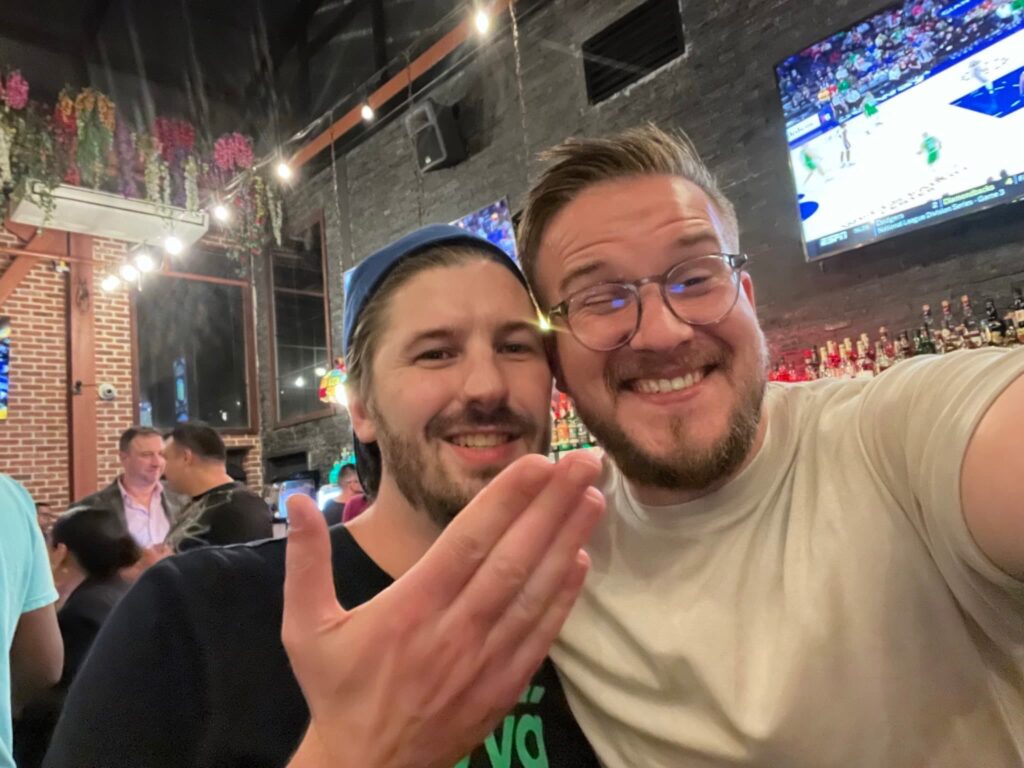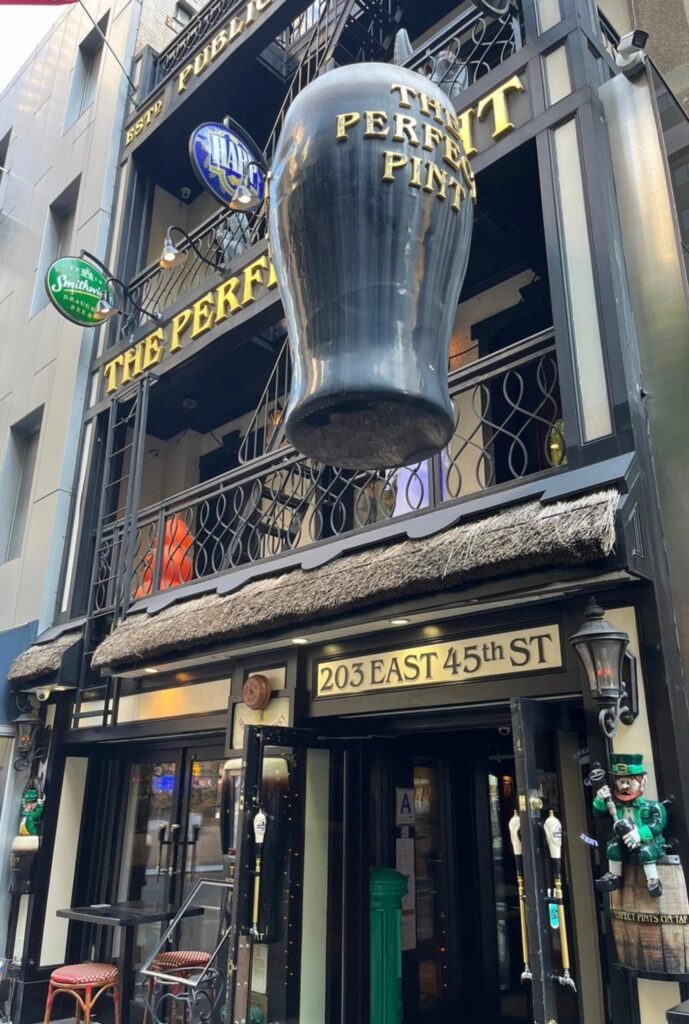 Mage-OS Meetup: Concluding with a Bang
Thursday, though signaling the end, was far from a winding down. The Perfect Pint once again played host, this time to the Mage-OS & Friends Get Together. The week might have been packed, but the enthusiasm was undiminished. A substantial crowd turned up, proving that when it comes to Mage-OS, the community's spirit is indefatigable.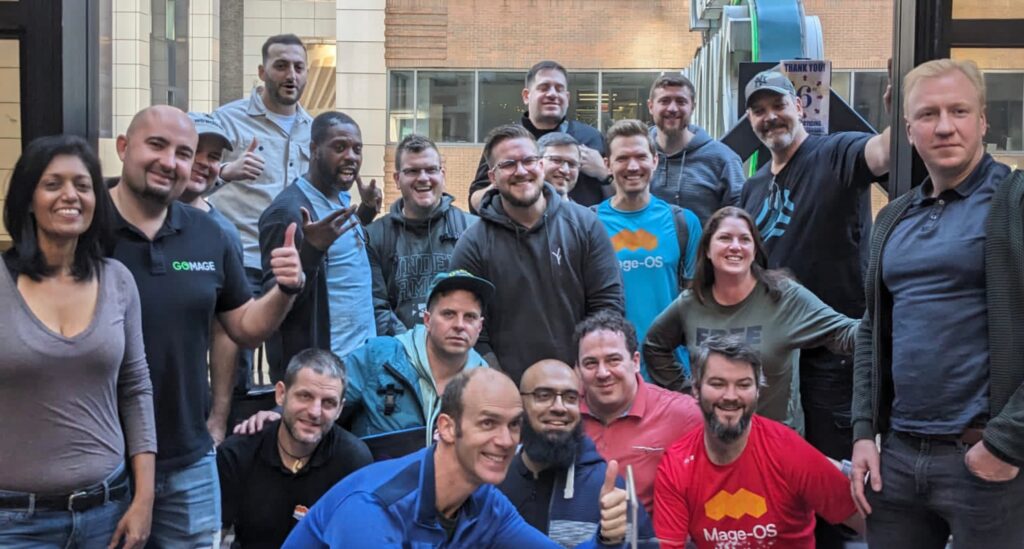 Takeaways: Many Thanks & Food For Thought
Firstly, a big thank you to Marsha Naidoo and the team at Above the Fray, not just for being incredible event hosts and organizers, but for supporting our presence on every level and allowing us to make a real splash in the US market. The event was an undeniable success for all involved and everyone deserves recognition, from the talented speakers, the sponsors who make these events possible, the organizers who made it a reality, to each and every one of the attendees – as there would not be events without you!
Secondly, the event was incredibly insightful for us and we had many stimulating, and even at times some heated (but all good-natured), debates that have helped us learn and reflect on our mission and goals and we've come away with a renewed purpose and a focus on positivity and better collaboration within the ecosystem (such as with the Magento Association and Adobe), while not inhibiting our desire for rapid change and improvement with our recently released Mage-OS Distribution.
Until the next event! The Mage-OS team