The Association is run by a Board of Directors that are elected every year.

For the founding team we made sure that our board is diverse and represents different countries, different stakeholders within the Magento Community i.e. Solution Integrator or Agency, Extension Vendor, Hosting Provider etc.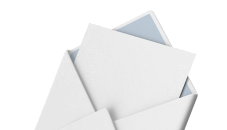 We also picked driving forces behind our Open letter and high profile community members with substantial experience and influence in the Magento Ecosystem.
Vinai has been a developer for nearly 25 years. He delivered Magento training for over a decade through the official Magento U program and was awarded Magento Master three times. Today he is a sought after speaker at events and is serving as a Partner, CTO, and CIO at Hyvä.

Vinai is the most calm and kind person who leads by example and is able to achieve incredible things thanks to his following base in the Magento Ecosystem.

In his spare time he enjoys nature – and tries to avoid plane trips to preserve it – walking his dog and spending time with his family in Germany. He wouldn't mind a game of Dungeon and Dragon to spice it all up.
Thien-Lan is a business and marketing professional with over 20 years experience, mainly focused on Retail and eCommerce. She worked across three continents in over 10 companies including eBay, PayPal, Johnson & Johnson, and Accenture.

She joined the Magento ecosystem in 2016 when she was appointed CMO of OneStepCheckout and is now VP Strategy and Marketing at Hyvä. You might have met her at events on the hallway track or on stage.

Thien Lan holds a Masters degree from HEC Paris Business school and lives in the south of France with her husband and teenage sons. In her spare time she enjoys playing tennis and is a drummer in a rock band.
Wouter has been doing Magento work the last 12 years! From the early Magento 1 versions to latest Magento 2 version.
Next to being a board member at Mage-OS he is the CFO at his agency elgentos and their spin-offs Signalise.io and MageChat.club.
Wouter lives in the Netherlands and his hobbies are tennis and other ball sports.
Ryan is a software developer at ParadoxLabs, where he has driven ecommerce services and extension development since 2008. In that time he has worked extensively on payment services, subscriptions, and security, and his Magento extensions process billions of dollars in transactions each year.

Previously, he was community manager for one of the internet's largest forums under Curse LLC (acquired by Amazon), and a moderator for Jagex. He enjoys sharing his experience with others.

Ryan holds a degree in Electrical Engineering, and lives among the farmland of Lancaster, Pennsylvania. When not plugged in, he enjoys spending time outdoors with his wife and dogs, doing home improvements, and the occasional ultimate frisbee.
Alessandro is a software developer at Bitbull with over 20 years of experience in the industry. He is passionate about software design and strongly focused on improving processes and quality.

He is also a talented mentor and enjoys sharing his knowledge with others. He has a strong track record of training and mentoring junior developers, helping them to grow and succeed in their careers.

Alessandro is also devoted to open source as a contributor, speaker, and community leader. He was among the founders of the Magento Association's Task Force back in 2018. He is based in Italy.
Ignacio (aka Nacho) started his career as the " Internet" guy at advertising agency Tribal DDB in 2000. Since then, he's founded several companies in eCommerce but also in the food industry.

In 2010 he founded Interactiv4 Agency (now part of WAM Global), a top Contributor company for many years and first agency to win the Magento Community Engineer Excellence Award. Ignacio's involvement in the Magento Community also includes the organization of the first Meet Magento New York and receiving the Magento Master 2020 award.

He is a speaker, mentor and you can find him rocking the dancefloor at Magento events all over the world. In his spare time, he is a father of three boys, coaches a junior basketball team in Madrid, Spain and is a keen foodie
John has been working with Magento for over ten years and was the Technical Director at Fisheye for many years until the recent merger with Youwe, where he is currently Head of Magento for the UK.

Alongside his passion for delivering best-in-class eCommerce experiences, John has focused heavily on education, having trained and mentored many junior developers to help them begin their Magento journeys. In addition, he has given many talks at events on key concepts such as caching, indexing and performance.

John lives in the beautiful medieval town of Shrewsbury in the UK and enjoys being outdoors, often hiking with his family in the Shropshire hills and the Lake District. In his downtime, he continues to grow his LEGO collection, plays board games and enjoys a good book.
Maciej is a CEO and founder of Centuria (managed service provider). He's been active in the IT industry for 20 years. He holds a PhD in computer science and is an assistant professor at the Faculty of Mathematics and Computer Science of AMU in Poznan. He's been a speaker at many retail conferences, Meet Magento conferences (Polish, Dutch, Greek, Shenzhen) and other IT and e-commerce events.

Maciej has an extensive experience in designing IT infrastructure for large and medium-sized e-commerce. As a result, he knows how to select the best IT solutions to meet the needs of a specific business. He is an evangelist for Centuria's core mission of providing business continuity for e-commerce and preparing it for growth.
Business Control Committee
To make sure we do things right and step back to see the bigger picture, we have appointed a Business Control Committee. Its mission is to ensure accountability and transparency in Association operations.
Laura has worked with Magento since 2010 as a freelancer. She works with a small group of clients on an ongoing basis, working with developers and other freelancers to keep her client sites running smoothly.

In addition to client work, Laura has been an instructor for Adobe (formerly Magento U) since 2017, teaching the fundamentals of Magento 2 development.

She lives in Brooklyn, NY, USA, and in her spare time, Laura enjoys spending time with her cat, Pepe, and caring for houseplants.
Simon holds a Master of Science in computer science. He directly started with magento (1.3) during his studies and focused on it.

Since then he became the founder & CEO of Customgento, a highly specialized magento agency and extension provider. SImon is an open source advocate, who loves to spread knowledge.

Simon lives in Germany and enjoys spending time with his friends and family (twins). He is very involved in table tennis as a player and manager.