Product merchandising is a pillar for any successful Ecommerce business
One of the areas of Magento which has remained relatively static since Magento 1, is the core product catalog feature-set, due in part to the great design and power.
Product Types
Versatile product composition for endless merchandising possibilities
Whether complex product configurators, size/variation options or virtual products, the core product types available are often enough to get most businesses trading
Key features
Create new products using one of 6 types

Simple
Grouped
Configurable
Bundle
Virtual
Downloadable

Duplicate products
Bulk/Mass update or delete products
Associate products to different web/stores
Translate product information for different store languages or websites
Videos/Swatches
Engage and conquer with rich visual merchandising devices
Display visual options to accurately represent your products on your storefront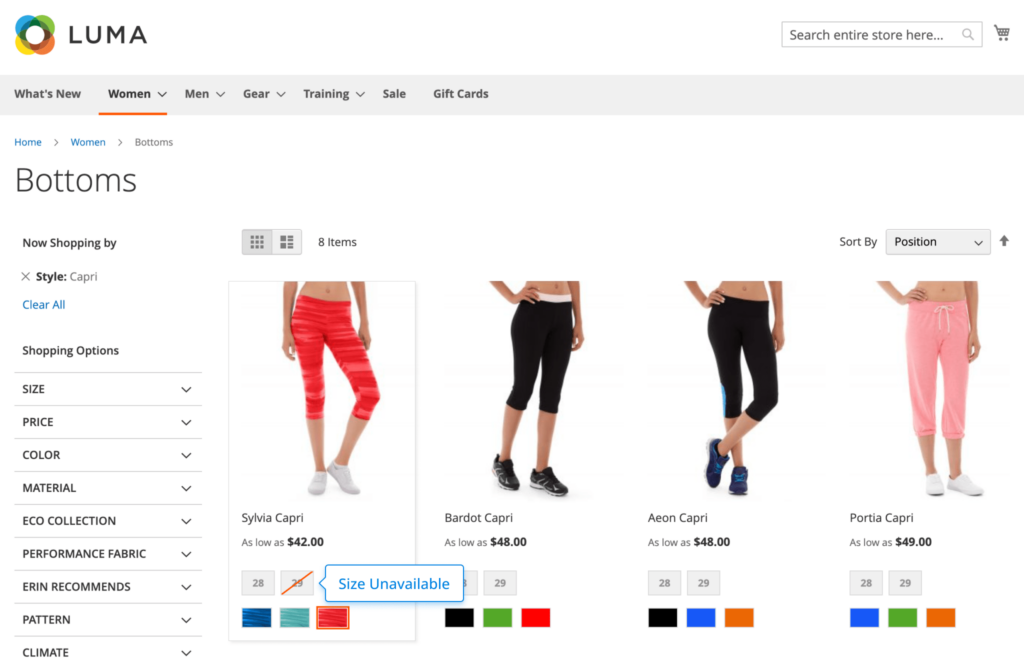 Key features
Add videos from external resources (Youtube & Vimeo)
Videos can be added via the admin panel when creating or editing a product
Options to use both visual or text swatches
Use visual swatches in layered navigation
Attributes
Characterise your products
Manage the information associated with products, whether its product colour or descriptions you can create product attributes to better describe your products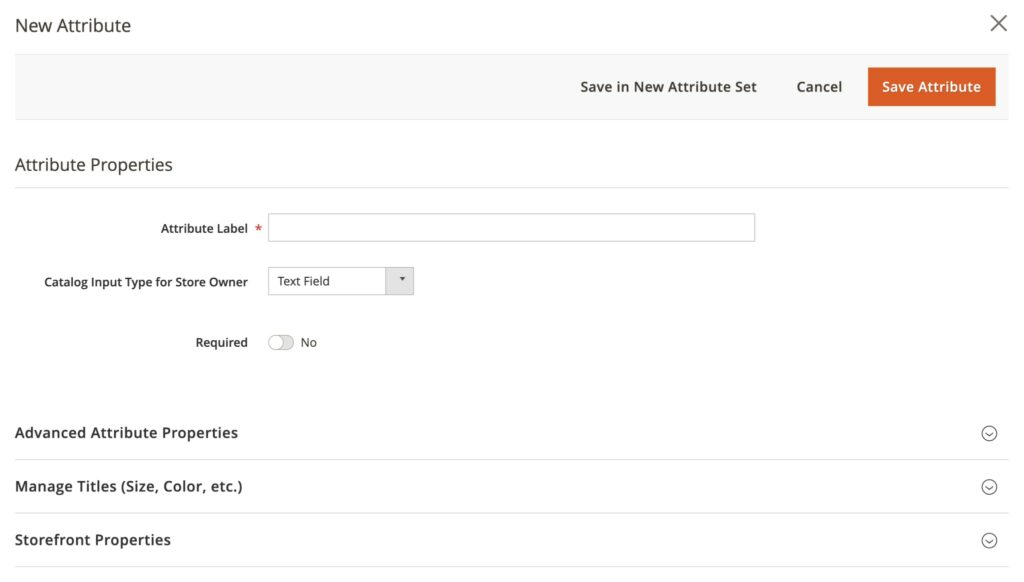 Key features
Define product information
Utilise attributes to create personalised promotions with catalog or cart price rules
Option to display attributes in the layered navigation
Layered Navigation
Curate your merchandise with powerful filters
Offer a filtered search system that allows for customers to define a specific range of products using product attributes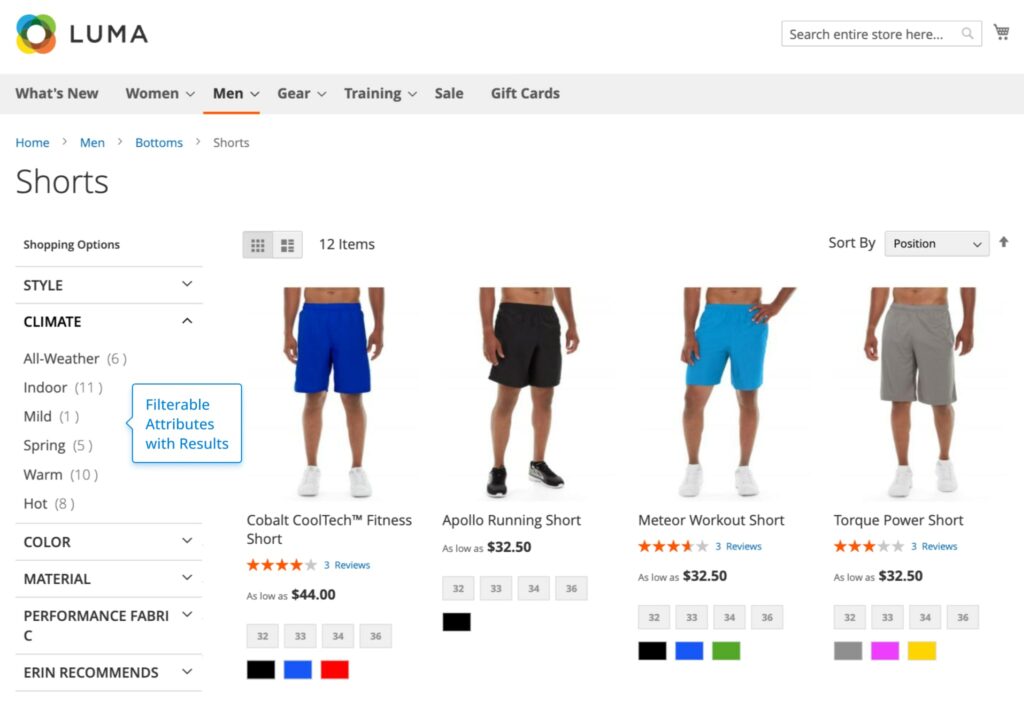 Key features
Create custom filters via product attributes
Display product count
Filter products on the storefront
Categories
Improve the customer experience with a plethora of category possibilities
Managing your category structure is pivotal in presenting your merchandise in the most appropriate way. These foundations must be laid well before you look to introduce any sort of intelligence (AI or behavioural merchandising) to help present products. In conjunction with layered navigation, your category pages must deliver products in a compelling way to engage and convert your visitors.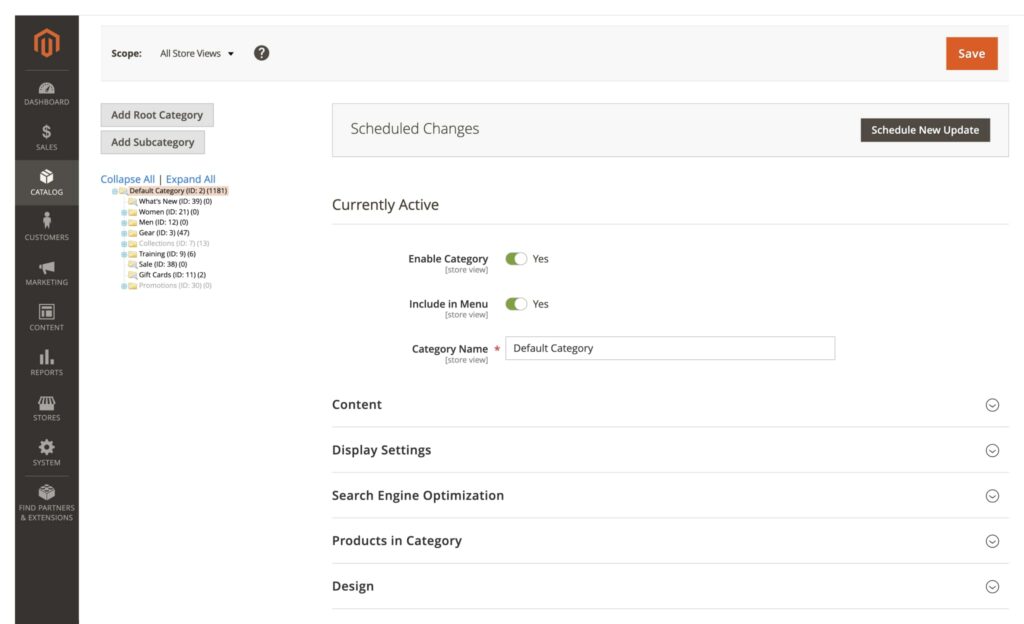 Key features
Customise the top navigation
Set a different category structure for separate stores
Create root or sub categories
Assign CMS blocks
Inventory/MSI
A powerful tool that dramatically improves Inventory Management
Take control of your single or multi-channel inventories and sales channels within the Magento admin panel without use of extensions or customization. With MSI you can also activate instore collect services and really engage a local customer base through your online store.
Key features
Single and Multi source management
Track, update or move the stock amounts for every single source
Import/Export stock and sources
Up to date inventory reports
Implement In-Store Collect delivery method
Elasticsearch
Next Generation search for power and performance
Site search features can offer incredible insight to the merchant but also offer very different user experiences based on the power and intelligence of search. Elasticsearch has been the default search engine in Magento for some time, so its no wonder there are a host of commercial and open-source options to further improve the features to improve the customer experience.
Key features
Search optimization
Autocomplete search results
Thesaurus management
Automated spell check and stopword protection