Magento Open Source vs Adobe Commerce (plus Cloud & B2B) vs Mage-OS
Magento is offered in many forms (editions/versions). For more information, see our overview page that details the key differences.
Magento Open Source User Guide
Magento's user guides provide details on all the features and functionality the Magento 2 platform offers, as well as in-depth configuration reference and store management guides. The user guide for Magento Open Source is now found at https://experienceleague.adobe.com/docs/commerce.html (having been previously available at https://docs.magento.com/user-guide/).
While this is now referred to by Adobe as the Adobe Commerce documentation, it still details all the guides for Magento Open Source, and content that is only applicable to Adobe Commerce (the paid version of Magento Adobe offers) is highlighted at the top of the page as shown below:

Magento Marketplace & Extensions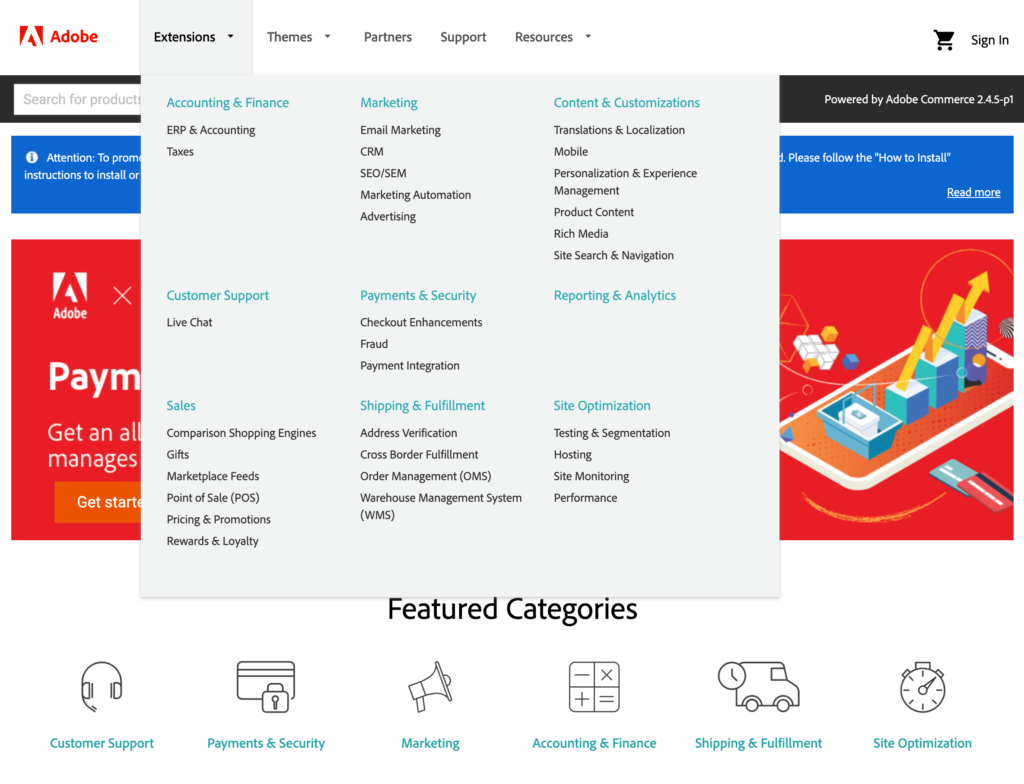 Magento Marketplace is Adobe's official store for purchasing extensions (modules) and themes for your Magento site: https://marketplace.magento.com/.
All extensions available on the marketplace have been vetted from both a technical and marketing perspective to ensure a level of quality. However, this does not always guarantee a high level of quality functionality or support.
In addition, many extensions are also available via vendors' own websites (usually at a discounted price), and there are even more free and open source modules available across the web, such as on GitHub.
For reliable and high-quality extensions, the Magento Extension Developer Network (ExtDN) is always a good place to start when sourcing new functionalities for your store: https://extdn.org/.
Magento Open Source Release Schedule & Release Notes
Adobe currently maintains the release schedule for both Magento Open Source and Adobe Commerce here: https://experienceleague.adobe.com/docs/commerce-operations/release/planning/schedule.html. Again, while the page only refers to Adobe Commerce, the versions and release dates are also applicable to Magento Open Source.
Release notes for the current and all previous versions of Magento Open Source can be found here: https://experienceleague.adobe.com/docs/commerce-operations/release/notes/magento-open-source/2-4-6.html.