PGB Sports is one of Europe's top independent golf apparel design & distribution operations. Creating exciting golf wear for men and women golfers across their brand portfolio which includes the Green Lamb, Calvin Klein Golf , DKNY Golf and Cutter & Buck brands.

The company traces its roots in the clothing industry back to 1820 when the Dwyer family founded their clothing business in Cork, Ireland. They are committed to Open Source eCommerce across their operation. Which includes 4 separate websites including B2C, D2C and B2B offerings. This case study related to their Women's Golf Apparel outlet store MissDesignerGolf.com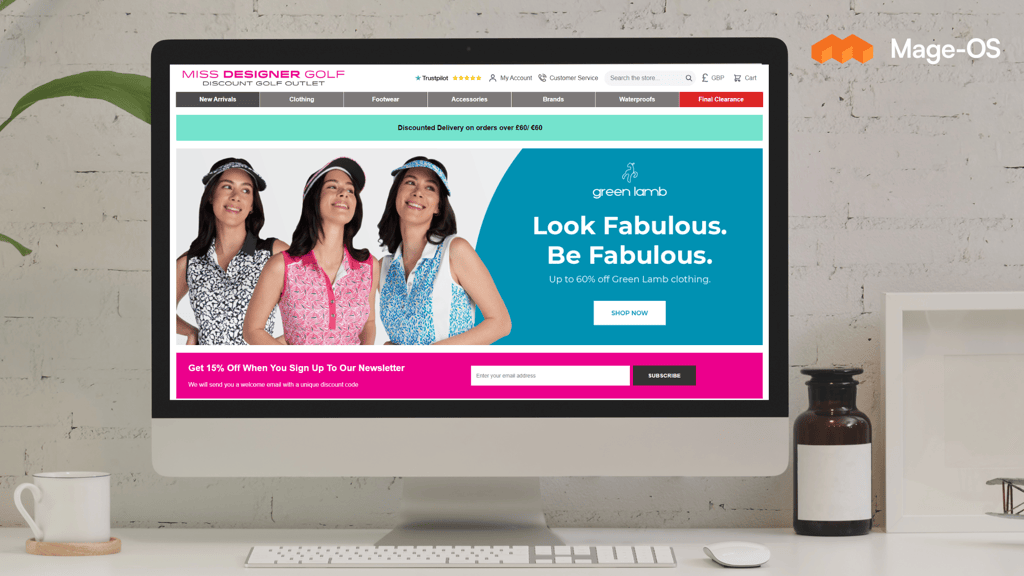 The Early Days
In 2009 PGB Sports registered MissDesignerGolf.com and made their first foray into a D2C Outlet eCommerce model. The site was powered by dashCommerce, an OpenSource eCommerce platform. The main lesson from this project was that if you build it they probably won't come! It's not enough to simply go online. You need a strategy and a marketing plan as well as a powerful eCommerce platform.
Undeterred, by the lack of immediate success, they knew that there was merit in the model and they approached Aonach, an Irish eCommerce Agency, to help them develop a strategy to build an eCommerce channel for their business.
Magento 1
In 2012, working with the team at Aonach, they successfully launched their new multi-currency site on Magento 1 Community Edition.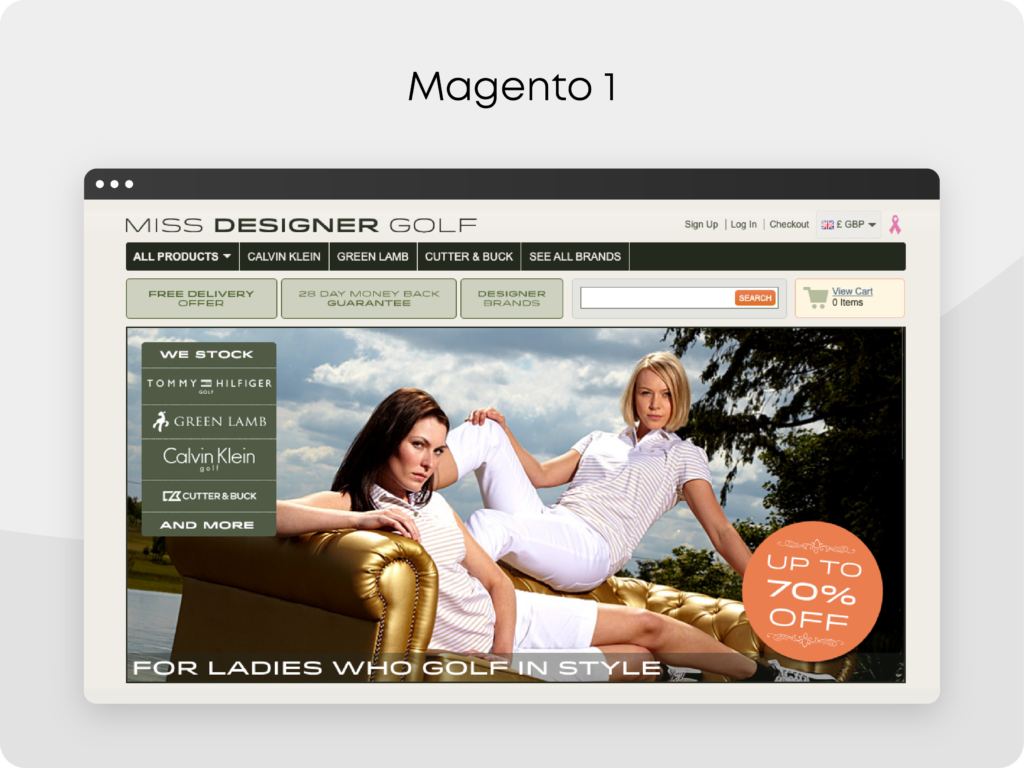 The site stocked a wide range of premium women's golf-wear brands at a significant discount. The open source platform gave them the flexibility and scalability they needed to help build a multi million euro eCommerce business with worldwide sales into over 100 countries.
Magento 2
In 2022 the site was re-platformed onto Magento 2 Open Source. This underpinned the business with a solid technology roadmap and a robust proven eCommerce platform.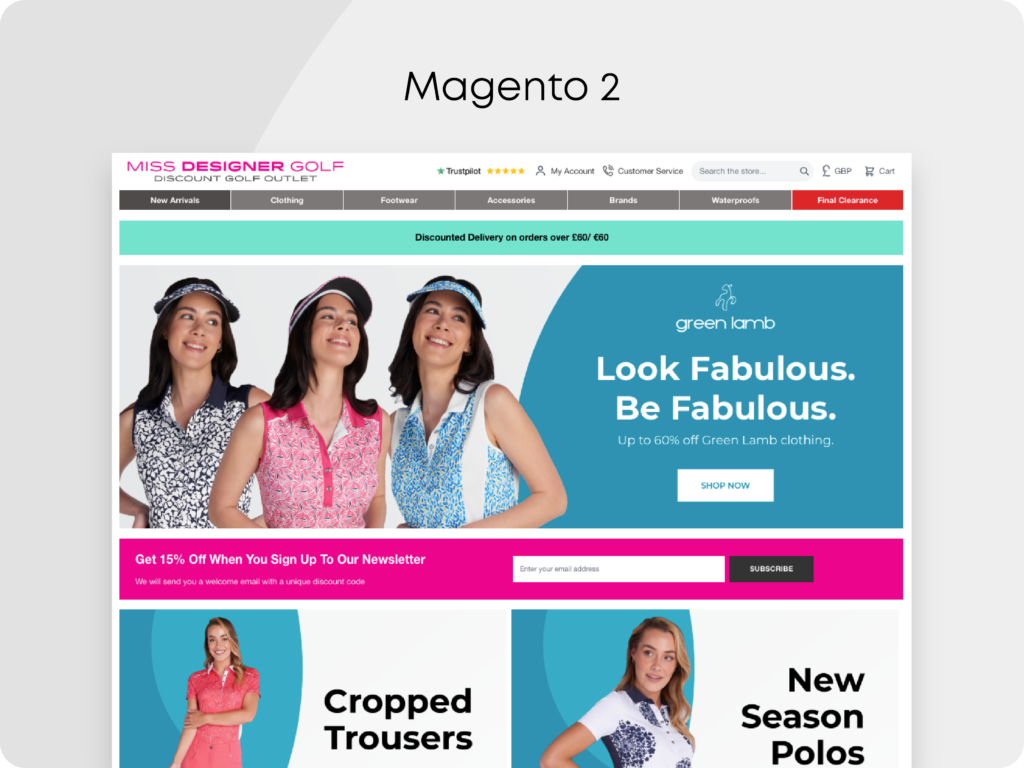 The upgrade to Magento 2 was essentially a re-platforming and the business was keen to exploit any opportunities for improvement along the way. There were several exciting aspects to the new platform:
Hyvä Front End Technology Stack

An exciting new approach to the front end of Magento emerged in the form of Hyvä from Willem Wigman. Hyvä basically re-imagined the Magento front end with a focus on a modern, lightweight, performance focused architecture using Tailwind and Alpine JS.
The challenge for MissDesignerGolf.com was that this was a largely untested approach from a new young company. It was difficult to assess whether the performance claims being made were true or just marketing hype and whether the approach would gain market traction.
In Feb 2021 Aonach purchased a licence and undertook an exploratory project to prove the concept. The results were amazing and exciting and the questions on Hyvä performance were unequivocally answered by the performance of Hyvä.

Hyvä was the theme selected for the project and the results have been very exciting:
Performance was optimal out of the box
Performance did not suddenly degrade in the midst of go-live requirements
Development team were energised and delighted to have a modern framework to use.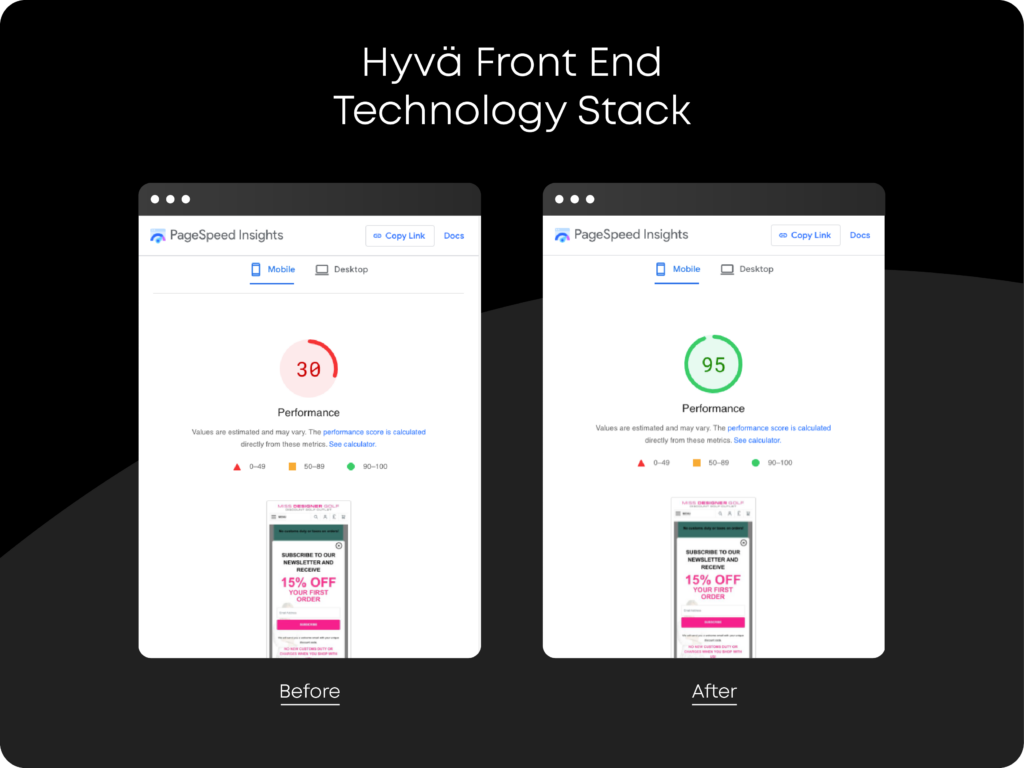 Page Builder
Another big win for the project was the fact that Adobe released Page Builder into the Magento Open Source project. We decided to use this drag and drop editor to simplify the content management of the site. Page Builder comes with a powerful array of content types that you can use out of the box.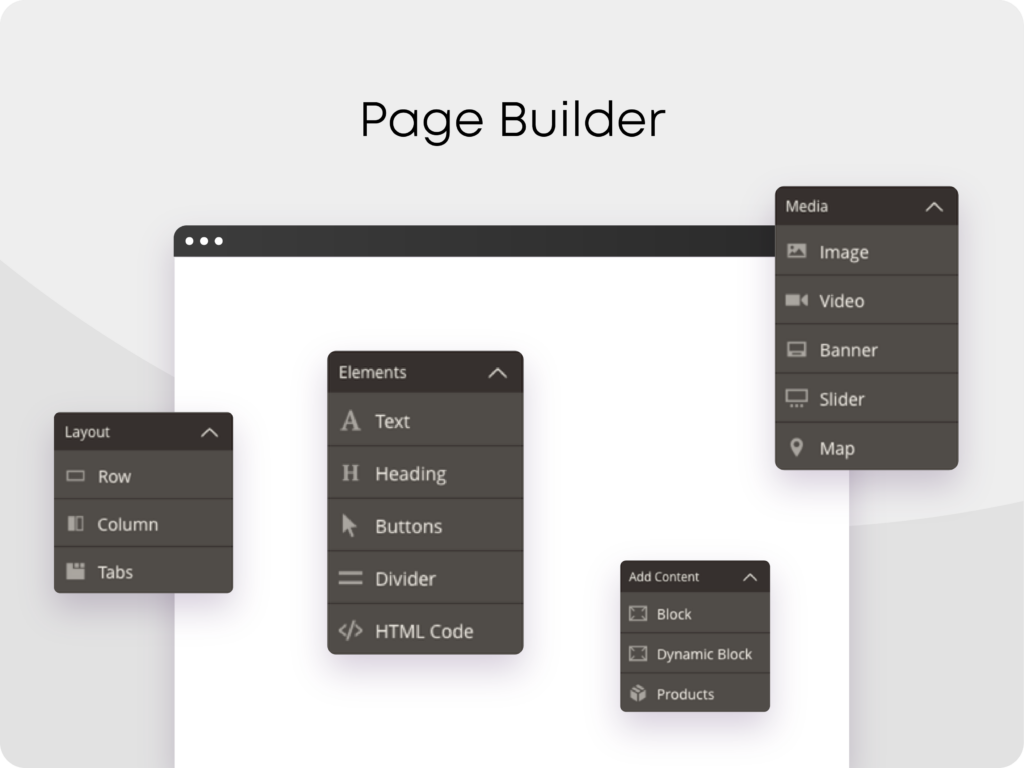 The advantage is that you no longer need a frontend developer to code changes to your pages – your marketing team can make changes themselves. This makes content management faster, easier and cheaper.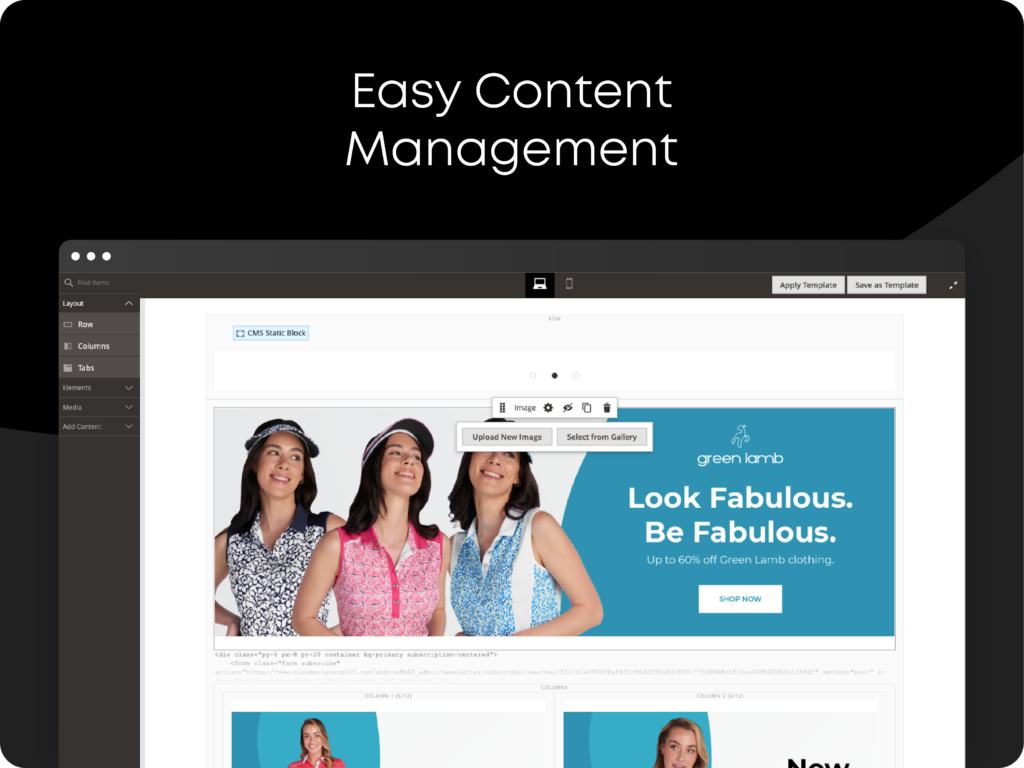 ERP Integration
Magento has a powerful integration interface and this project involved an integration to a specialist fashion manufacturers ERP. The integration facilitated streamlined, automated data flow in and out of the ERP including:
Stock level integration
Multi Currency price integration
Order Integration
Logistics Integration
Third Party Extensions & Solutions
One exciting aspect of the Magento open source ecosystem is the large extension library of third party plugins that extend the functionality of the platform. The Magento Marketplace currently lists over 3600 extensions. This project leveraged a number of extension from service vendors and reputable Extension Partners such as:
Amasty
Mailchimp
Stripe
Wyomind
Merchant Testimonial
The flexibility of Magento Open Source and the power of Hyvä have been a game changer for our online business. I would highly recommend Magento Opensource as an eCommerce platform as it has a wealth of powerful features out of the box. The key to our eCommerce success has been finding an effective partner with the expertise and commitment to help us build our internal competence.

We have partnered with the team at Aonach in the delivery of our online channel strategy for over 11 years. They have worked with us to successfully deliver our eCommerce projects, integrations and unlock exciting B2B and D2C opportunities across our businesses. The successful partnership is underpinned by deep technical expertise and a commitment to eCommerce success.

John Fitzgerald – Head of Sales PGB Sports Ltd
Want your case study featured?